Covid-19 : a European Fundraising Association (EFA) report on recent fundraising trends
16/12/2020 - Salesforce.org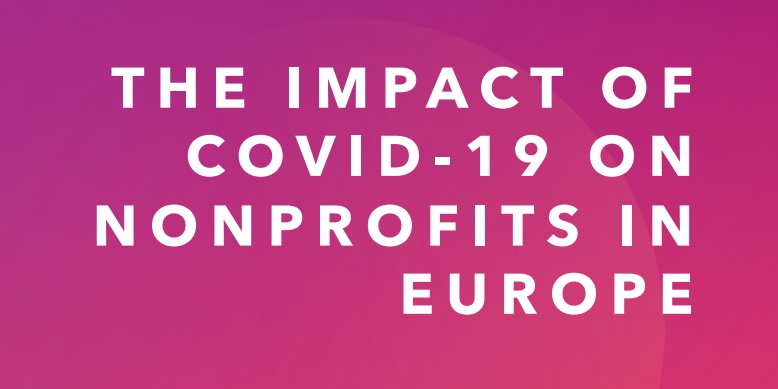 and the European Fundraising Association (EFA) came together to take the 'pulse' on what the pandemic has meant for nonprofits in Europe. Surveying 797 nonprofit representatives from 26 nations across Europe and in 7 languages during July to October 2020, they published recently the headline findings from that survey.
The online survey attracted 797 responses, with the highest participation in 6 nations - UK (146), Germany (119), Italy (111), Netherlands (97), Spain (58) and France (39). This enabled comparisons across these 6 markets, and the full data set.
Key findings related to impact on donations and services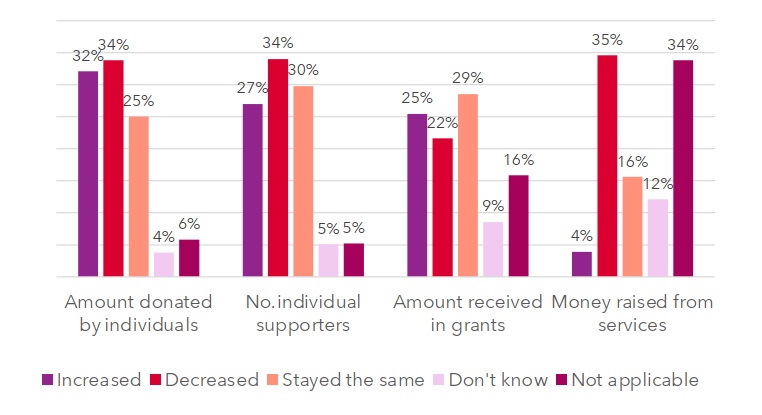 Respondents were most likely to say there had been a fall in money raised from services (35%) the amount donated by individuals (34%), and donor numbers (34%).
However, 32% reported an increase in the amount donated by individuals, with a further 25% saying donation levels were stable.
Of the six national markets with the largest number of responses (enabling comparison), respondents in Italy (53%), Spain (38%) and the UK (37%) were most likely to have seen a decrease in the amount donated.
This is particularly prominent for smaller nonprofits: the smallest organisations (1-10 employees) were most likely to say their revenue will have dropped (68%).
Respondents in Germany (45%) and France (37%) were more likely to have seen an increase, while donations were stable for 40% of respondents in the Netherlands.
Transforming fundraising channels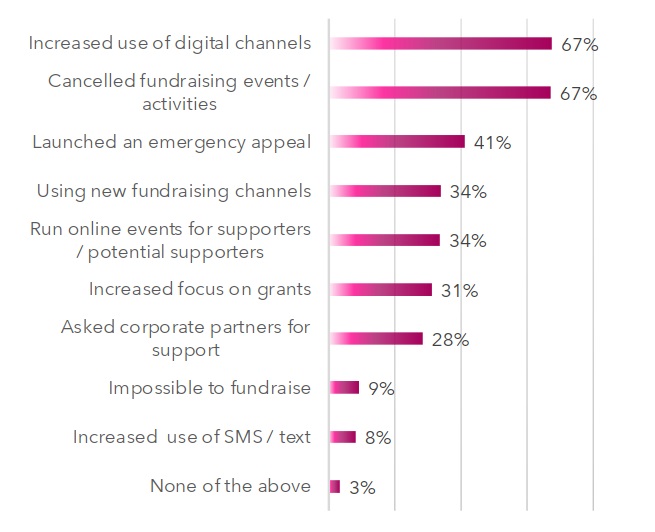 Almost seven in ten respondents increased their use of digital channels for fundraising, four in ten launched emergency appeals and over one third started using fundraising channels that were new to them. In the UK the use of virtual events has been more prevalent than the average across Europe.
'A huge step forward'
"Nonprofits have come out of this bolder and braver. There is greater maturity around our fundraising, with accelerated learning and professionalisation. And that is filtering through to the public, raising awareness around the vital role that the sector plays in Italy. Giving to charity seems more widely recognised as a natural thing to do and that's a huge step forward for us all."
Simona Biancu, vice president of the Italian Fundraising Association (ASSIF)
Source
EFA (European Fundraising Association) - 'The impact of COVID 19 on non-profits in Europe'.
Report available through this link.